What else the "Pebble Tapes" reveal
A series of secret recordings of Pebble executives were released September 21, 2020 by the Environmental Investigation Agency (EIA), a non-profit organization based in Washington D.C. They reveal the unfiltered views and political strategies of Northern Dynasty Minerals CEO Ron Thiessen and Pebble Limited Partnership (PLP) CEO Tom Collier.
EIA investigators posed as potential investors, recording the executives' views on the 180-200 year capacity for the mine and the idea to join forces with the Donlin gold mine. They bragged about their political influence with Alaska Governor Mike Dunleavy, the U.S. Army Corps of Engineers regulatory chief David Hobbie, and their ability to get in touch with the White House at any time. (The Governor later said the relationships were embellished and the Corps said there were falsehoods and inaccuracies related to the permitting process and who will make a decision on the permit. Collier has since resigned.)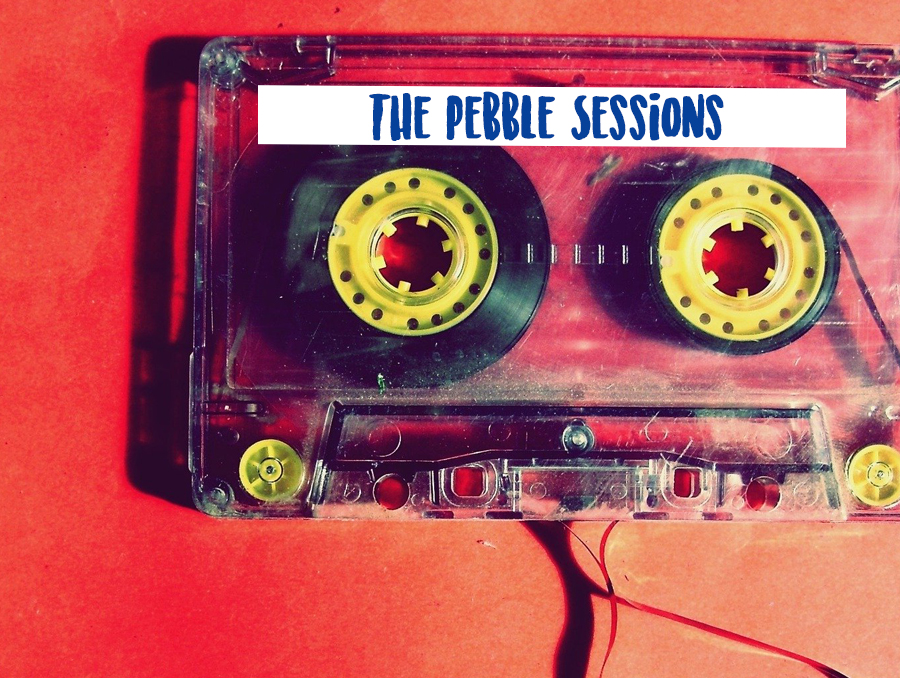 Here's what the tapes also reveal:
Lack of solid investors
Attracting investors has been PLP's biggest task since mining giants Anglo American and Rio Tinto abandoned the project. First Quantum Minerals walked away from a deal more than two years ago. That a non-profit organization like EIA could gain access to top executives in a series of calls says a lot about PLP's own investor vetting process. PLP has noted it needs a consortium of partners, so that could explain the ease with which it was duped. However, it also suggests that the pool of potential investors remains shallow, even after EPA's reversal of its 404(c) proposal in July 2019 and the Corps' release of the Final EIS in July 2020.
According to Alaska's News Source, Collier and Thiessen thought the potential investors were senior officials with the Wan Yuan Group, described by Pebble as "a very large conglomerate and State-Owned Enterprise (SOE) under the Beijing municipal government."
Courting investors from China further undermines Pebble's claims that the project will contribute to resource independence for the United States. Several recent pro-Pebble blog articles cite China's dominance in critical and rare earth minerals as a reason to develop the project – for national security. However, since the mineral concentrates would be shipped directly to Asia, they would not count as a domestic supply. (See our related fact sheet).
Looking ahead to state permitting
In the recordings, Collier and Thiessen are confident the project will receive the federal stamp of approval, and soon. Comments from Collier about state legislators reveal that the company is looking ahead to hurdles it will have to overcome at the state level. Not only does Pebble need state permits, but legislators would have to approve the project under the Bristol Bay Forever initiative passed in 2014.
On the Pebble website, Collier has a "Dear Alaskans letter," which says, "This Alaska asset should have a full, fair, and thorough review by experts. Not based on politics. Not based on opinions, but real science. Based on facts."
But he is deep into politics at all levels, as revealed by the recordings:
Collier said that he "was a leader" in the campaign to unseat Alaska Republican legislators in the August 18 primary, and that, "It's going to make a dramatic change in the legislature in Alaska." He said they "had not been supporting the Governor and not been supporting Pebble." (Ironically, two of the unseated Senators, Senate President Cathy Giessel and Senator John Coghill, are on record supporting the project. A third, Representative Chuck Kopp, didn't mention Pebble by name in editorial columns he wrote for the Alaska Journal and the Anchorage Daily News, but pointed out his experience as a Bristol Bay commercial fisherman who enthusiastically supports the mining industry.)
Collier's resume includes time in the Clinton Administration. Although he has supported "all the Republican candidates in the state," he is ready work the Democratic side of the aisle again if Biden is elected. "It's entirely possible that we may have Biden as a President," said Collier. "If we do I'm gonna brush off my Democratic credentials and start using them a little more actively than I do."
Money talks
Money is a key component of Pebble efforts to get a permit. An August 24, 2020 episode of the Mining Stock Daily podcast featured two veteran geologists: Brent Cook of Exploration Insights and Mickey Fulp, the Mercenary Geologist. They believe the mine will never be built because it is not economic. But, Cook said, "This group is highly promotional. They pay a lot for promotion. They are highly incentivized, too. If you look at their compensation, there's a lot of incentive for these guys to keep working and keep plugging away at this thing regardless of the underlying economics." The largest example of this is Collier's $12.5 million bonus if a permit is granted by the Corps of Engineers.
In addition to promotional campaigns, PLP has also leveraged its funds for aggressive lobbying over the last several years. It has the distinction of being the biggest mining industry spender in Washington, D.C., and has funded key campaigns in Alaska:
According to Collier, he and Alaska Governor Mike Dunleavy are friends. "I did in my home the largest private fundraiser for the governor when he was running for office and it's not unusual for the governor to call me." Governor Dunleavy has since said that Collier and Thiessen "embellished their relationships with state and federal officials at all levels." However, since elected, he has supported Pebble in a number of ways: used Pebble talking points to speak about the project with President Trump and to send potential partner Wheaton Precious Metals Corps an encouraging letter; installed former Pebble employee Jason Brune as Commissioner of the Department of Environmental Conservation; and appointed former Pebble employee Marit Carlson-Van Dort and current Pebble employee Abe Williams to the 7-member Alaska Board of Fisheries.
As noted above, Collier personally fundraised for new legislators to create a more pro-Pebble state government.
Money also factors into the company's plans for expansion. Thiessen said no one would block expansion when the state's collecting money and employees are earning $100,000 a year. "I bet you that the state's going to be pounding on us to do an expansion before we're ready to do the expansion because they want the revenue."
Pebble plans go well beyond EPA's hypothetical scenarios
The EPA developed the Bristol Bay Watershed Assessment (BBWA), which was essentially a risk assessment of 20-year, 25-year, and 78-year mine life scenarios. The BBWA also addressed the potential for a mining district in Bristol Bay. The EPA determined there would be unacceptable adverse effects even under the 20-year scenario and proposed protections in Bristol Bay. These were later rescinded under the Trump Administration.
Although the BBWA was roundly criticized by Pebble and its proponents, the EPA's court settlement with PLP gives it the right to use the scientific assessment without limitation.
Thiessen's statements make it clear that the potential for Pebble goes well beyond any hypothetical EPA could envision for its risk analysis: "The first deposit that we've discovered at Pebble – and there will be more – but the first one lasts 180 years."
What's not in the recordings
Science. Or any acknowledgement that future expansion could pose risks to the environment or the Bristol Bay fishery.
When talking with the EIA investigators who were posing as potential investors, neither Collier nor Thiessen discussed science or the possibility that there could be adverse effects on the environment that would preclude it from being built or from being expanded in the future.
Pebble's website touts one of its core principles as "co-existing with fish and the surrounding environment." However, potential investors ostensibly were not briefed on this commitment. Nor did executives admit any potential that future expansion might not meet environmental standards.
Instead the EIA investigators were told permitting is in the bag and that revenue potential for the State and residents will fuel efforts to expand the mine.
Read more local coverage of the "Pebble Tapes":
Pebble execs tell investors that Murkowski and Sullivan are no barrier to controversial mine, Alaska Public, 09/21/20
In recordings, Pebble execs discuss influence with Gov. Mike Dunleavy and one day expanding the mine, Anchorage Daily News, 09/21/20
Undercover Hong Kong 'investors' dupe Pebble Mine execs, share private meetings describing political influence, vision for 180-year mine, Alaska's News Source, 09/22/20
Alaska governor and senators accuse Pebble mine executives of embellishment and untruths in recorded calls, Anchorage Daily News, 9/22/20
Read the transcripts: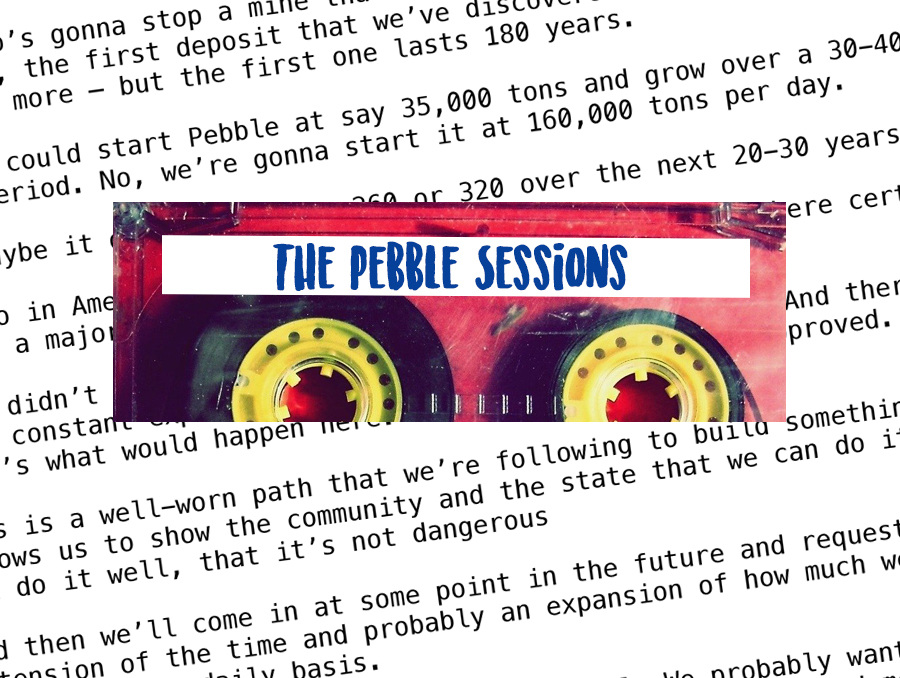 This post was updated 9/25/20 with a link to transcripts from the "Pebble Tapes"