Pebble and Donlin Gold: A comparison of permitting timelines
As the proposed Pebble mine enters the permitting process, another mine proposal in Alaska is moving forward. Donlin Gold, the proposed gold mine in the Kuskokwim Mountains, has many similarities – and just as many differences – to the Pebble prospect.
One area that shows stark differences is in the permitting process. Donlin's final environmental impact statement is due sometime this month, and a final record of decision on the project is expected from the government later this year. It began the process nearly 6 years ago.
In contrast, the U.S. Army Corps of Engineers anticipates that the entire permitting process for the Pebble project will be complete within 24 months.
Donlin Gold vs. Pebble permitting timeline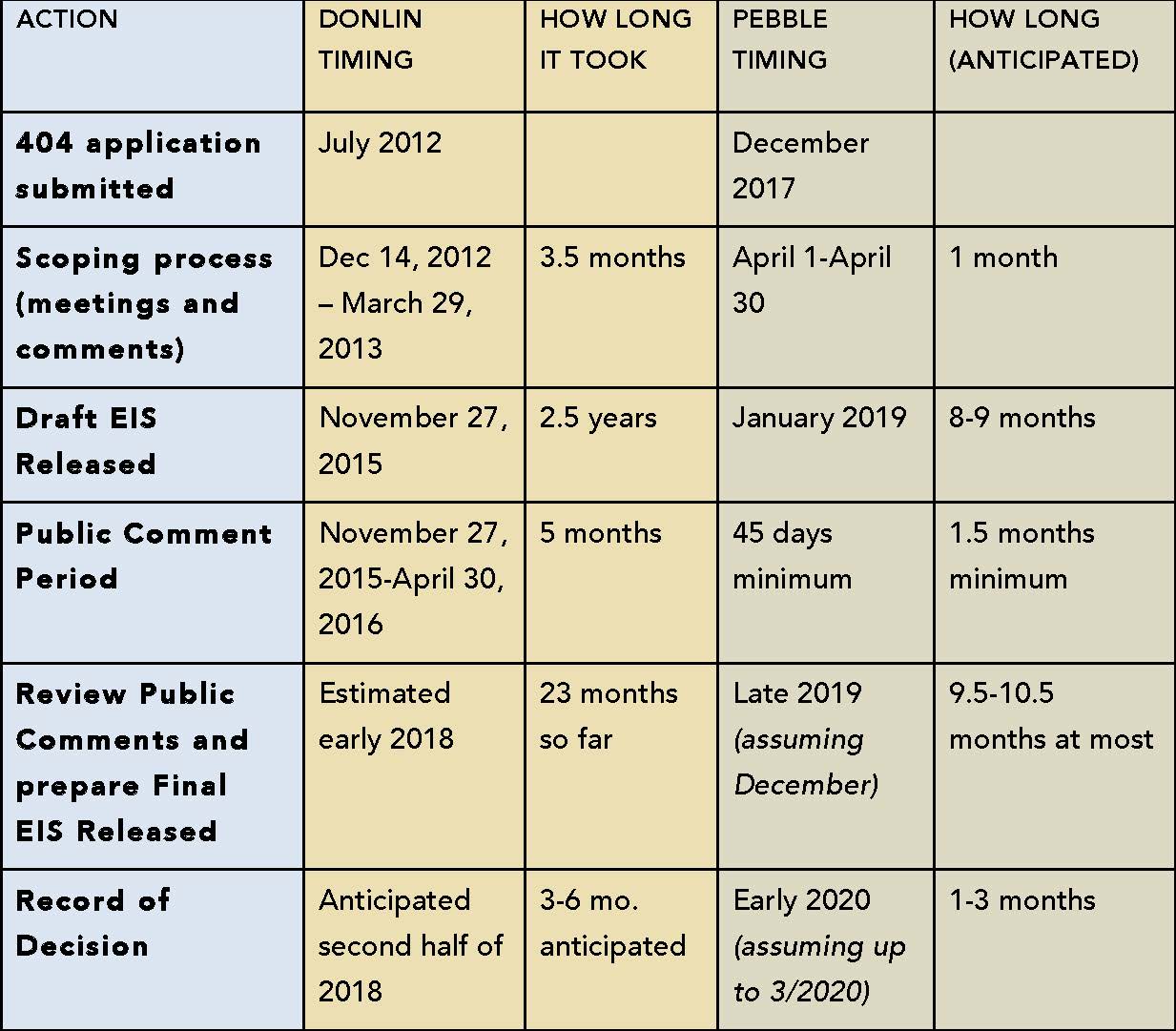 The original estimate for the Donlin Record of Decision was November 2015. An unexpectedly large number of public comments exended that timeframe, as the United States Corps of Engineers had to analyze and respond to each comment.
Read more