EPA sets public hearings in Dillingham and Iliamna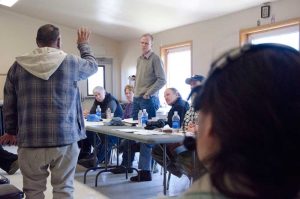 In early October the Environmental Protection Agency will hold hearings in Bristol Bay to receive comments about its proposal to withdraw the 2014 Proposed Determination, which recommended certain restrictions for large-scale mining at the Pebble deposit. Senior leadership and staff from EPA headquarters and from Region 10, which is responsible for Alaska issues, will be attendance to hear comments. However, they won't respond to comments or questions. Oral and written testimony will be accepted during the hearings. If you plan on providing testimony,  the sign-up process opens one hour before the hearing begins. You may be asked to limit your comments to two minutes.
Hearings
Tuesday, October 11, 1-4 pm (new location and time)
Dillingham 7th Day Adventist School Gym, 428 New Windmill Road
Wednesday, October 12, 1-4 pm
Old Crowley Hangar, Iliamna Airport (new location)
Can't make the hearings? There are also opportunities to send in your comments online or write letters. The deadline for public comment on EPA's proposal is by 8 pm Alaska Time on Tuesday, Ocober 17, 2017.
Read more background behind EPA's Bristol Bay Watershed Assessment, the Proposed Determination and why EPA is proposing to withdraw the proposed restrictions.
EPA Federal Register Announcement
About this photo: EPA Administrators and staff listen to residents in the village of Ekwok in 2011, as part of the process of developing the Bristol Bay Watershed Assessment. EPA visited again in 2013 before releasing its Proposed Determination in July 2014.