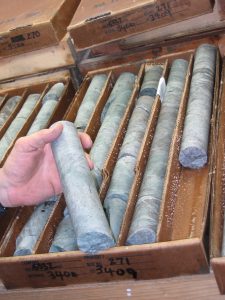 Before a mine can be built at the Pebble deposit, a plan will need to be developed and submitted to permitting agencies as part of the permit application.
Mine developers have considered many mining scenarios with economic and environmental goals in mind. Pebble Limited Partnership (PLP) has stated a commitment to environmental stewardship and its intent to employ modern technology to develop a mine that will meet regulatory requirements.
A complete mining plan has not yet been published, but developers have hinted that they've come up with a smaller footprint than had originally been envisioned.
Until that is released, the only document providing insight into what it might take to develop the deposit is a 2011 Preliminary Assessment, which details aspects of mine design and operation.
During the process of evaluating potential risks of such a mine to the Bristol Bay Watershed, the Environmental Protection Agency (EPA) also developed hypothetical mining "scenarios" based in part on the 2011 Preliminary Assessment and consultation with mining experts. Mine developers contend these are worst-case scenarios, while the EPA stated it depicted modern mines with the same basic elements the Pebble project is likely to have: an open pit and large quantities of waste rock that would have to be stored in perpetuity.