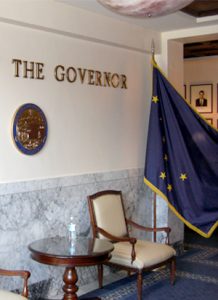 Existing local, state and federal regulations, proposed legislation, and public initiatives can have an impact on the development of the proposed Pebble mine. Some laws, like the Clean Water Act (CWA) and the National Environmental Policy Act (NEPA), have been on the books for decades. Others, like the Alaska's "Bristol Bay Forever" public initiative, passed recently. Pebble Watch follows the progress of proposed legislation and citizen's initiatives so that readers can learn about them and provide public input.
Proposed legislation
House Bill 199, the Wild Salmon Legacy Act, seeks to modernize Alaska's fish habitat protection and permitting law.
Alaska Salmon Habitat Protection Standards and Permits Initiative (2018),wouldrequire anadromous fish habitat permits for persons seeking to use, change, or pollute anadromous fish habitats.